If a gamer wants to stand out in the world of video games, he should definitely know about the gadgets and accessories that every gamer must have. So, in case you are just getting involved in this world, then you have come to the right place, because here we will show you the essentials, so keep reading!
Gadgets and accessories that every gamer must have
Gaming mouse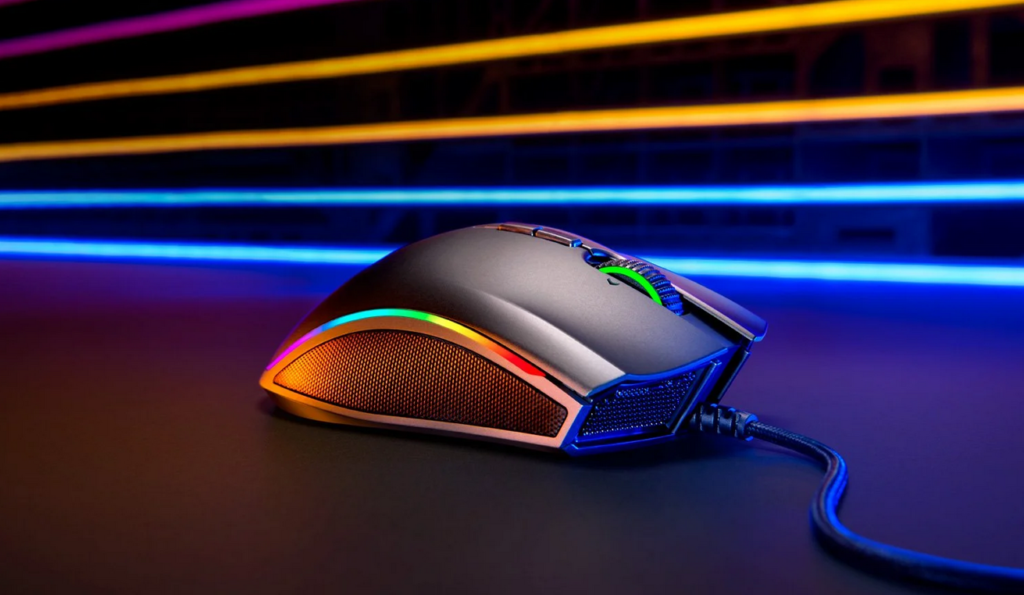 The gamer mouse is an essential gadget, since for many gamers it means the weapon that will determine everything on the battlefield. It has an ergonomic design, since this mouse tends to be a bit larger, which offers greater comfort when playing.
On the other hand, they have many buttons, so that the player can have easy access to any weapon or power with just 1 click. Of course, everything will depend on the preferences and skills of each gamer, so there are mice with 5 to 20 buttons, as it is the case of the G600 MMO Mouse Gamer.
Wireless or wired, there are currently many models of wireless mice; however, wired mice are usually preferred, since there is no risk of interruption or delay when performing an action.
Backlit keyboard
Likewise, there are keyboards designed especially for gamers, which are characterized by RGB backlighting, and in most cases, the lights can be customizable.
Mainly, we can differentiate between membrane keyboards and mechanical keyboards, but what are their differences and which one is better? Once again, everything will depend on the gamer's taste. But in general, professional gamers prefer mechanical keyboards, as they offer greater speed, precision and durability.
In favor of the membrane keyboard, the sound of the keys is less noisy and it is a more affordable option. But there are also hybrid keyboards, which bring together the best features of both, offering the speed and durability of a mechanical keyboard, as well as the flexibility and lightness of a membrane keyboard. In this aspect, the Lazarus hybrid keyboard is usually one of the preferred options for gamers.
Pad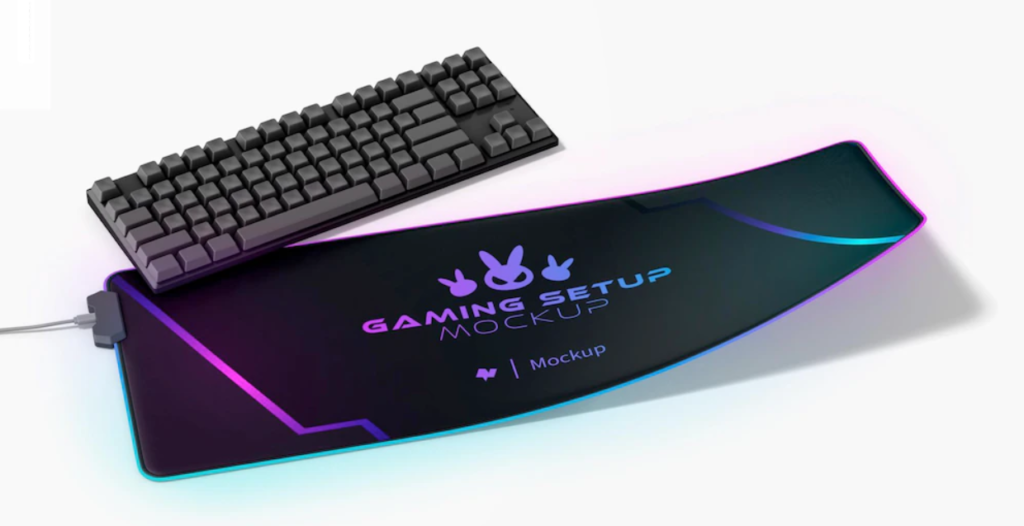 It is an accessory that many omit, but it has the important function of maintaining some stability in all the elements that are on it, specifically speaking, the keyboard and mouse. The idea is that these gadgets remain stable, that is to say, that they do not move in full game.
These mouse pads can be found in different sizes, colors and designs to easily adapt to any user. But the best is to have those aimed at gamer use, as these will have standard sizes designed for this type of users who tend to be more demanding.
Headphones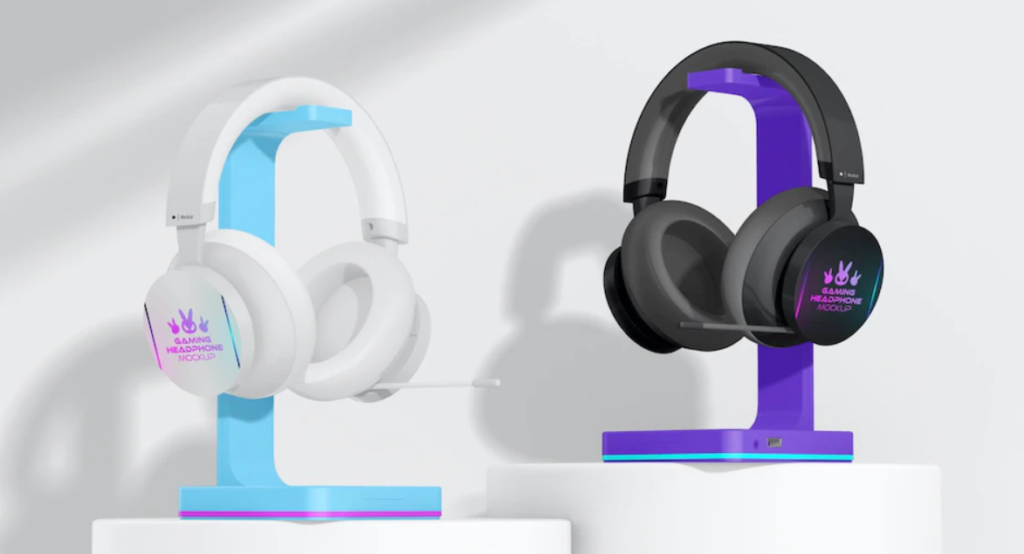 To live an authentic gaming experience, music and sound effects cannot be left out. While some prefer external speakers, the truth is that headphones are the best alternative. Of course, the best are those that have a microphone and thus you can keep in communication with your team.
The best of all is that gamer headsets usually have acoustic insulation, so that you are not disturbed by the outside and you can have an immersive feeling in the game thanks to the sounds.
Gamer chair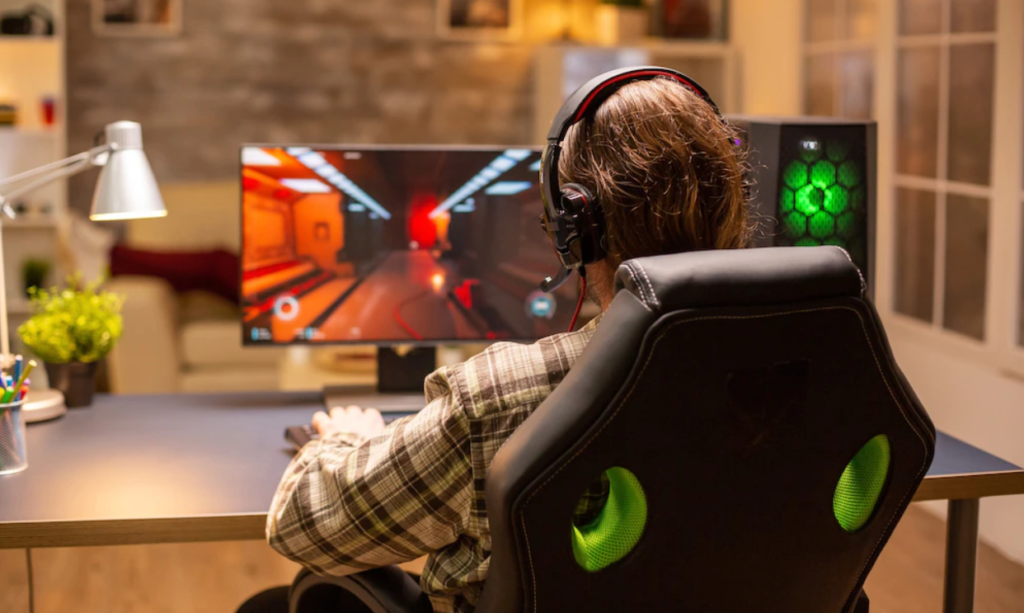 No matter how much or how little time you spend on a game, you deserve to have a good gamer chair; comfort can sometimes become the key to success, especially if you dedicate yourself to playing at a professional level.
Thanks to the boom of e-sport it is possible to find the gamer chairs in different brands and models, some with affordable prices and others more expensive. But, beyond the price, they can be differentiated in the finish, colors, design, but one thing that all of them have in common is that they focus on the users' comfort so they can spend many hours playing without discomfort.
Monitor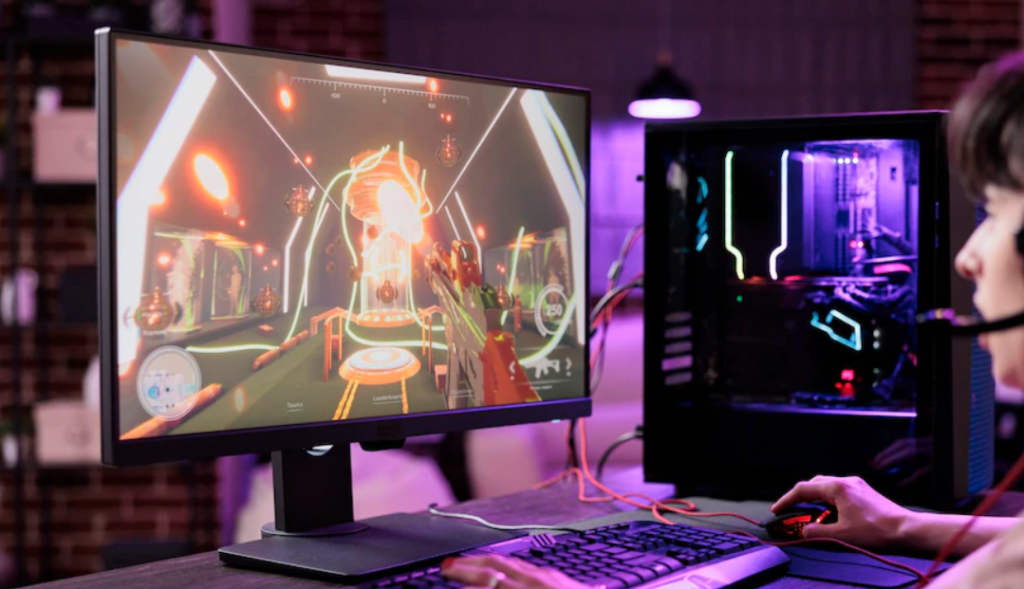 It can be one or several monitors, usually 3 monitors are more than enough to have a complete immersive feeling. This will allow you to enjoy the game to the fullest, but it should be noted that these monitors must have certain requirements: the primary thing is to have a good response time and frequency, so that you can have a good speed and sharpness of the screen, as this will improve your accuracy. Regarding the screen resolution, it must have a minimum of 1080p (full HD) and, in the best cases, 4K or UHD monitors. Now regarding the size it can be at least 24 inches, in the best cases 27 or even 32, which will depend on the budget and taste of the player. Sometimes, there are those who prefer a curved monitor for a true immersive experience.