Did you know that just in Latin America around 20 million people listen to podcasts? When it comes to content formats, audio is one of them, since it is characterized by having an audience that is more engaged, captive and with a greater tendency to listen more.
It is true that nowadays the consumption of audios is not so wide compared to written content or videos, but the truth is that this practice through podcasts is increasing. So, it is expected that in the near future this type of content will be recognized and indexed on the web through search engines like Google.
Given the circumstances, it is not surprising that many people wonder, who can make a podcast? And how can I make it? So, below we will answer these questions explaining step by step. But first, it is worthwhile that you know certain basic terms, such as what a podcast is, what you need to do it and finally we will show you how to do it.
What is a podcast?
It is a type of content presented in audio format, it can be listened live as it happens in some radio programs, as well as it can also be listened after being recorded and edited, which is the most common option.
But do not think that podcasts are made for radio programs, basically these audios can be shared anywhere that allows it. On the Internet there are many streaming audio platforms such as SoundCloud, Google Podcasts, Ivoox, among others…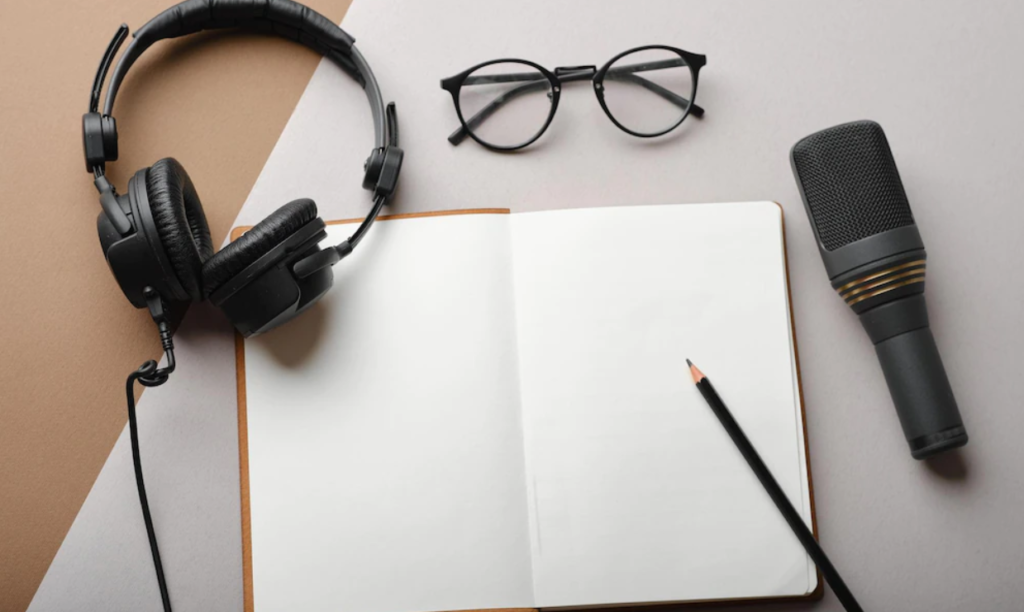 Who can make a podcast?
It can be made by anyone who wants to create this type of content for personal, motivational or advertising purposes. The truth is that a podcast has many uses and advantages. Having the necessary materials will be enough to make a podcast. We list these materials below:
Microphone: since it is an audio, it is essential that you have a good quality sound. If you're just starting out, you will not need a state-of-the-art microphone. It will be enough if you have a basic one that allows you to improve the sound quality when recording.
Headphones: they will be very useful when editing the audio, so you can clearly appreciate any detail to be corrected. You can also use them to monitor your recording in real time.
The interface: this will allow you to digitize the audio, when you want to have a quality sound, it is best to leave aside the apps and have an interface such as the GoXLR Mini.
Software: obviously you will need a laptop or PC, so that you can have on it a program that allows you to record and edit audio, such as Adobe Audition.
The recording set: this is the space to do this work. It does not need to be a large place, a small room will be more than enough. The important thing is that you have privacy and acoustic isolation.
These are the basic things you need when you start making your own podcast. As you can see, it is not about who can make a podcast, but about what you need to do it. If you have those things, it is just a matter of letting your imagination run wild and start creating your content.
How can I make a podcast?
Once you have all the necessary materials to start making your podcast, the only thing left to make it is to start recording. But if you are just starting out, you may find this step a little difficult, so here there are some tips:
Clear objectives: this is about what you want to achieve with the podcast, whether you are going to use it as advertising or informative media. Keep in mind that a podcast should have valuable content, that is to say, it should have something relevant to your target audience. It can be in the form of an interview, telling a story or talking about a particular problem and its possible solutions.
Choosing the topic: once you have a clear objective, you must choose the topic of your podcast, what it will be about, what you will talk about, if you will be the only voice to be heard. Then, choose a topic and a title to develop.
Production details: you must be sure about where you will publish your podcast, the most convenient schedule, the approximate duration it should have… In short, all the details that will allow you to remove all doubts in its development.
The identity of your podcast: think about how you want them to imagine you or your brand, the most appropriate tone of voice, the use of certain words or phrases, perhaps an intro and a farewell, that is, everything necessary to identify you.
The script: there is nothing better than planning, so it is worth taking the time to elaborate a script of everything you are going to say. In this way, you can avoid possible mistakes.
Technical details: once you have made your recording, you only have to edit any detail you want to improve, that is, by cutting out part of the audio, adding a sound effect… In short, your imagination has no limits.
And that's all, you just have to start broadcasting your podcast and see the results obtained from your strategy, which you should analyze to improve your content little by little.