When it comes to streaming platforms, Twitch is one of the most used in the world. This can be reflected in its exponential growth, which is not surprising, since it is a platform that is characterized by showing streaming gamers, and this is very popular today. But, have you already wondered who the most famous gamers on Twitch are? Below we will show you who they are, their real names and how many followers they have so far.
Top 10 most famous gamers on Twitch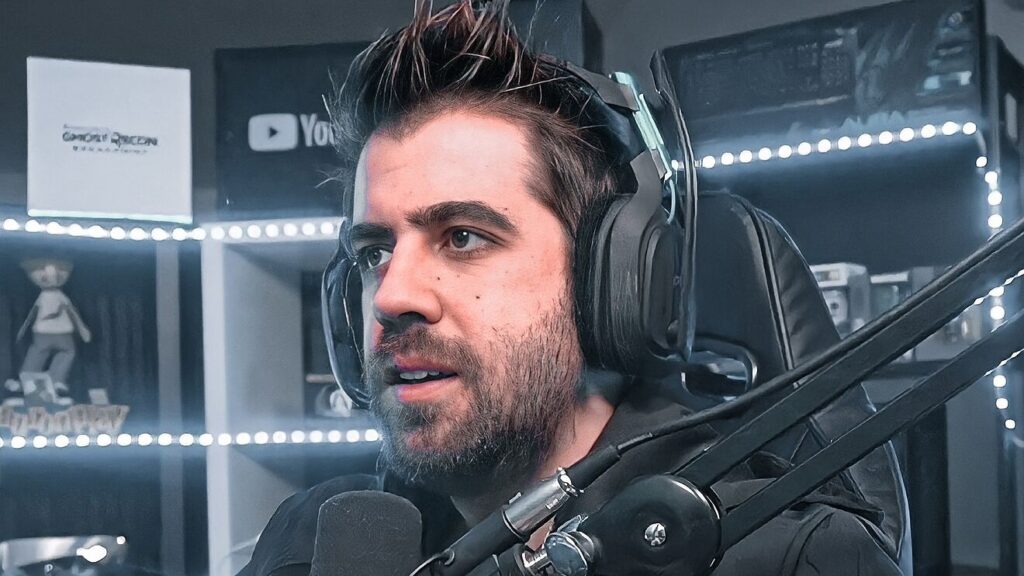 Leaving aside the companies and taking only the streamers into account, here we will show you the top 10 most famous gamers on Twitch:
Ninja
Richard Tyler Blevins is an American gamer, better known as Ninja. His videos focus mainly on Fortnite, although some videos can be a bit varied. Although he announced in 2019 that he would be moving from Twitch to Mixer, he continues to be the gamer with the most followers on Twitch, he currently has 18.4 million followers. But now, after Mixer's closure, Ninja is expected to announce soon his official return to Twitch or to some other streaming platform. However, the gamer has not stopped sharing content on the platform, so he has maintained his popularity.
AuronPlay
Raúl Álvarez Genes, better known as AuronPlay, is a Spanish streamer and youtuber, well known for his gaming content, which highlights the criticism and satire in the gamer world. His videos are one of the main trends on the internet. In 2021, he was in sixth place internationally, but he is currently in second place among the most followed on Twitch, with 13.9 million followers on the platform. Despite being a very popular youtuber, he has decided to abandon it to dedicate himself to what he really likes: Twitch.
Rubius
Rubén Doblas Gundersen, known as Rubius, is a Spanish and Norwegian streamer and youtuber. He shares videos of all kinds such as gameplays, sketches, parodies, montages and videoblogs, but always focused on the gaming world. Currently, he has 12.8 million followers on Twitch, no wonder he is one of the most famous characters in the community.
Ibai
Ibai Llanos is well known in the world of eSports, in fact, he has his own team and, particularly, stands out for his comments on Twitch of the game League of Legends. He currently has 11.7 million followers. But he also has his own eSports team specialized in Valorant and League of Legends, being among the best ones. So, he has the support of sponsors and investors such as Disney +, Cupra and FinetWork.
Tfue
Turnet Ellis Tenney, better known as Tfue, is a popular American streamer. He stands out on platforms like Youtube and Twitch by sharing his videos as a professional gamer. In 2018 he specialized in the game Fortnite, so his videos are focused on that game. In addition, in 2021 he was the second streamer with the most followers on Twitch, but currently ranks 5th with his 11.2 million followers.
xQcOW
Felix Lengyel is a renowned French-Canadian gamer and streamer, best known for excelling in the game Overwatch as a professional gamer. He currently has 11.2 million followers.
Shroud
Michael Grzesiek, formerly known as mEclipse, but today professionally known as Shround, is a Polish-Canadian streamer who simply plays all kinds of video games. But among his favorites are Minecraft, Battalion 1944, Apex Legends and Fortnite; but previously he was considered quite a hit in the game Countr-Strike: Global Offensive. He currently has 10.4 million followers on Twitch.
TheGrefg
David Cánovas Martínez, a Murcian who began his career as a streamer on YouTube in 2012, when he was 15 years old, where he shared his experience in games like Modern Warface 3. He currently has 10.2 million followers and although in 2021 he ranked 9th, this year he managed to reach the 8th place among the most famous streamers on Twitch.
Pokimane
Imane Anys, known as Pokimane, is a very popular streamer who stands out on Twitch for her live streams, mainly of League of Legends and Fortnite games. In 2018, she was chosen by the Twitch platform as the ambassador of its TwitchCon edition as she was the most popular female streamer. Currently, she remains the most popular girl on the platform and has 9.2 million followers.
Juansguarnizo
Juan Sebastián Guarnizo is a Colombian designer who does not hesitate to share his art to his community, but he has also excelled in the world of video games. He currently resides in Mexico and is among the top 10 streamears of Twitch, having 9.1 million followers. He stands out for his varied content of video games, where Spiderman stands out.